AZURE PROMO
3 MONTHS OF FREE MANAGED AZURE
Enjoy three months of free Managed Services + no activation fee when you get Managed Azure from Aptum. Take advantage today!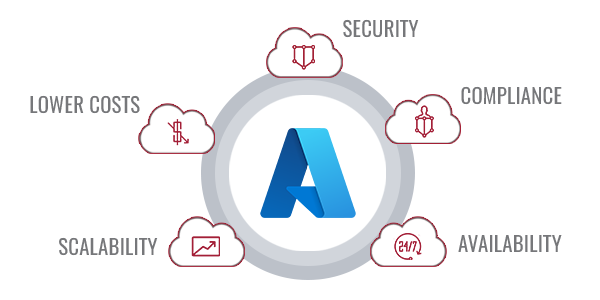 Why Managed Microsoft Azure?
The power of Azure, the peace of mind that comes from being in expert hands.
The complexities of the constantly evolving Azure landscape can be challenging to maintain and sustain. A managed service partner can help you simplify your Azure journey so you can focus on running your business, not your infrastructure.
Why Aptum?
Our 20+ years of experience managing mission critical infrastructure solutions for customers, and our Microsoft Gold partnership position us to advise on the best strategies to secure, scale and leverage the power of Azure.

We create robust architectural designs, migrate services and provide ongoing management of the solution with the backing of a 24/7/365 team of experts keen to reduce complexity and risk.
Our new tiered approach to Azure Managed Services is unparalleled in its flexibility. You select the tier that meets your business needs and cloud goals today. And when those change, so too can your service. Here's our service tiers in a nutshell:
FOUNDATION TIER
If you have a robust IT team but just need to fill some skill gaps, try this tier for low-cost reactive managed services and tools on a pay-per-ticket basis.
ADVANCED TIER
If you lack cloud operating skills, this option offers a more hands-on service like limited proactive monitoring and triaging issues. It also includes expert guidance for DIY implementation.
PREMIUM TIER
If you are looking to offload cloud operations and optimization, try this fully outsourced cloud management tier. We will proactively manage your Azure investment while you focus on your business.